Whether you are a small HVAC business or a well-established contractor, you are always looking for ways to grow your business. This is because of the stiff competition among HVAC businesses. So, how do you beat competition to grow your business and compete against the large established enterprises? How do you increase your client base and upset the status quo? Here are tips to help you grow HVAC business: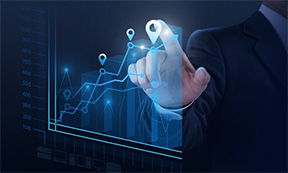 • Revenue source breakdown
To grow your business, it is important to know where your business stacks up against industry standards and competitors in terms of market segmentation as well as service and product breakdown. Generally, a regular HVAC company will make money from repairs, installations, maintenance and replacements. These jobs many be drawn from different industries that include commercial, residential, education and healthcare among others. Therefore, you will do well to come up with a matrix that clearly indicates how much your service and products are raking in as well as the source of these jobs. This way you can be able to clearly identify areas that need improvement as well as those that are above average. Most importantly, you can use your findings to set standards for your business.
• Specialized in-house technicians
You will do well to evaluate the in-house specialties of your HVAC business. That is, how much revenue do you get per division. Taking this into account is in line with knowing you're the source of your revenue as it can be used to help you to improve where your performance may be wanting. For instance, if you have multiple divisions but do not have technicians that are specially trained to handle them, then you may want to consider getting specialized technicians as this will give you more control over scheduling as well as quality of HVAC services rendered and consequently ease access to jobs.
Story continues below ↓
---
advertisement | your ad here
---
• Annual renewable service agreements
Renewable service agreements are an excellent way of locking in repeat customers, thus ensuring consistent revenues. If you have not prioritized increasing recurring service agreements, this is the time to consider. That is, get customers to enter a service agreement with you for every HVAC unit you install, sell or replace. This will not only increase your customer base but also your revenue stream. Even then, be sure to offer incentives to customers who sign contracts.
• Growth plans
It is important to have a plan to grow your business long before you are ready to sell it. This may mean constantly looking for a need in the market against your capabilities of filling it. Remember, higher profits translate to higher value. That is, buyers will want to engage your company only if you can show a steady increase in your profits as well as have a business model that shows future growth.

• Multiple Licensees
Specialized businesses like a HVAC company require licenses. Thus, you will do well to ensure that you are not the only HVAC contactor that is licensed otherwise this might become a problem when you want to get a buyer. The highest level of HVAC licenses usually take years to obtain, thus it can be a turn off to prospective buyers if they do not hold licenses. As such, you can increase the value of your business as well as the ease of finding buyers by ensuring your employees are licensed HVAC contractors. You can also identify key members within your organization that have demonstrated loyalty and are worth licensing.

• Training
Well-trained employees are the hallmark of a good business. When you have employees who are well trained, buyers will trust in your work and quality standards. In addition, they decrease liability while boosting the reputation of your organization. Consequently, this helps HVAC service providers increase the value of your business while spurring growth.

• First-rate accounting software
Putting in place a good accounting software will also help grow your business as it will help you manage each deal as well as organize your accounts. Most importantly, you will be able to keep track of customer files, service jobs, general ledger, inventory control, report building and lead tracking among others. This will help in general organization of the business.

There are many ways to grow your HVAC business. You only need a strategy that will ensure you cover as much ground as possible to remain competitive.

Dan McKee is Digital Marketing Manager at Service Champions. He blogs about home improvement and maintenance in his spare time.

###