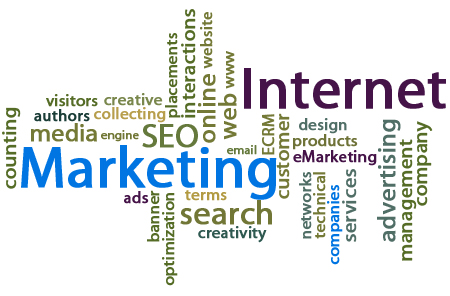 Just as a HVAC contractor has a fully stocked toolbox for repairing an A/C unit, so too do marketers rely on their own toolbox to successfully build brands. These go-to instruments allow them to develop a brand's story and image. So how can a service professional leverage the same marketing tools and stand out in their competitive market?

The Essentials
The Logo. As the foundation of your HVAC brand, your logo needs to drive the image of your marketing elements and campaigns. Your business is original and unique, so your logo must be as well. Your logo will set the tone for consumer expectations and build name recognition. This is the face of your company and ultimately your biggest asset. You only have one chance to make a good first impression, so why not make it a BIG first impression?

The Vehicle: cars, trucks, vans and tractor-trailers. They are all just for transportation, right? Not quite. Your fleet of vehicles can literally act as moving billboards, getting your name and brand in front of thousands of potential customers each day. Use this space strategically to convey your company name, logo and brand. You only have a few seconds to get your message across—make sure to convey the basics!

The Website. All your marketing outlets should drive consumers to your brand hub to gain more insights and in-depth details on:

• Unique selling proposition
• Brand position
• Benefits & features of your product or service and how they can solve a consumer challenge
• Key factors that differentiate you from the competition

You are selling more than a service or product. You are selling a solution as well as an experience, so your brand hub should clearly communicate this. Your website will be your largest marketing tool, so take full advantage of this space to tell your brand story.

Story continues below ↓
---
advertisement | your ad here
---
The Content Marketing. Content is responsible for bringing the user through the buyer's journey so it's more than just words on a page. It's your company voice, your story, and your vision. So unlike traditional marketing and advertising, content marketing emphasizes "storytelling" rather than "selling." Taking buyers seamlessly through their journey from product or service awareness to evaluation and purchase, content marketing does about 85 percent of the sales job. That's because quality content validates your expertise and is valuable to your target audience. It informs, inspires, solves problems, and overcomes objections—without feeling like a "hard sell." Most of your sales process is complete before you even make a pitch, and often before a customer even contacts you! So without content, the sales process can't begin.
The Social Media. Create an open dialogue and two-way communication by using one or more of the many popular platforms to really connect with your consumers. Use these channels to generate exposure, cultivate leads, improve search engine rankings and increase traffic to your brand hub. Depending on your market and consumer, you can develop these social media profiles:

• Facebook
• Twitter
• Linkedin
• Youtube
• Google+
• Pinterest
• Instagram
• Vine

The Search Engine Optimization. How will consumers find you online? Google is evolving and modifying their algorithms every day, so it's important to stay in the know when it comes to SEO. What are the latest trends? What are the best strategies and insights to help drive your visitors to your site? These are the things you must always take into consideration when thinking digital. After all, if a consumer can't find your website, then what good is having one?
The Stationery & Collateral. After you make a good first impression with your logo, you should leave a lasting impression with stationery and brochures that help to reinforce your brand position and what your company stands for. Keep the message synchronized, appropriate for the media used, and current whenever possible.

###