Western HVAC News
Commercial HVAC manufacturer moving into McClellan, adding jobs. Unison Comfort Technologies, an HVAC manufacturing company, has moved into a 105,000-square-foot space at McClellan Business Park.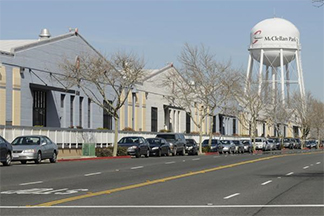 The firm and its parent company, Greenheck Group, are based in Minneapolis. In the Sacramento region, the two shared cramped quarters in Rocklin until last week.

Unison did consider moving out of the region, according to marketing director Randy Amborn.

Why stay in the Sacramento region? "Very candidly, it was about not having to start over with a new workforce," Amborn said.

The new space, at 3034 Peacekeeper Way, will let Unison expand production of commercial HVAC units under the Innovent and Valent brands, and also increase its workforce from 100 to 160. And "from a marketing standpoint, the place has a lot of visual appeal" for clients, he said.
Story continues below ↓
---
advertisement | your ad here
---
Amborn said the company also can use existing cranes in the building, formerly an aircraft maintenance facility for the U.S. Air Force.

Ken Giannotti, senior vice president at McClellan, said the move helps boost credentials for the business park, and by proxy the region, as a suitable place for manufacturing. He noted Unison considered Reno as a relocation option.

"This was one where there was competition," he said, adding the park worked with Sacramento County, the Sacramento Area Commerce and Trade Organization and the Governor's Office of Business and Economic Development to sell Unison on incentives for going to McClellan.

Though nothing is for certain, Giannotti said, it's also far more possible now for another company involved in air conditioning production, or a supplier to Unison, to move into the park, which has more than 8 million square feet of usable buildings.

Greenheck Group, the parent company for Unison, will stay in the existing Rocklin location of about 25,000 square feet, Amborn said. Unison is planning an open house for the new production center at McClellan next month.