Western HVAC News
Williams Comfort Products is pleased to introduce James Gill to the position of Vice President of Sales.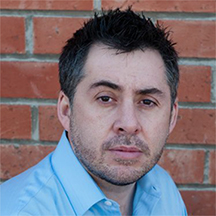 Gill comes to Williams Comfort Products with more than 15-years of sales and sales management experience. Most recently he served as the Vice President of Sales and Marketing where he was responsible for the development of worldwide sales and distribution networks and a number of new product introductions in the HVAC and food service industries through plan and spec, wholesale and retail channels.
Gill has also served on Air Movement and Control Association (AMCA) Sales & Marketing Committee and a key vendor strategist on several customer committees.

"We are pleased to welcome James to Williams' executive management team," said Mike Markowich, President of Williams Comfort Products. "James brings to Williams a stellar track record of developing, implementing and executing sales growth strategies and consistently improving the performance of the sales organizations that he has managed. He knows what it takes to bring an organization to the next level and will bring that experience to Williams' worldwide sales teams."
Story continues below ↓
---
advertisement | your ad here
---
"I am thrilled to join Williams Comfort Products at this time. While the company's sales performance has been solid, I am confident that my experience will help contribute to increased sales," Gill said. "I look forward to working with the Company's leadership team and organization and supporting its growth and profitability objectives through further increasing the level of performance of its sales organizations worldwide."

About Williams Comfort Products
For nearly 100 years, Williams Comfort Products has been a leading designer, manufacturer and distributor of HVAC products designed for the comfort of the home and business. Williams' product line-up includes gas and electric furnaces, fan coils, air handlers, dehumidifiers and air curtains. Williams' products have been featured in a variety of projects, many of which rank amongst the most prestigious of the kind in the world.
For more information about Williams, visit www.wfc-fc.com or call +1.888.444.1212.