Western HVAC News
Lennox Launches Ultra Low NOx Gas Furnace; Meets California Regs.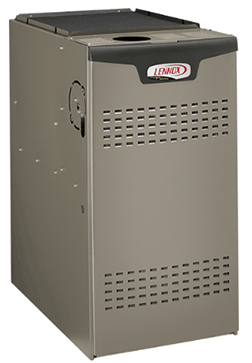 The SL280NV is said to be the first product to meet new environmental regulations established in several California markets.

Lennox Industries announced the launch of the Lennox SL280NV Ultra Low NOx gas furnace, part of the Dave Lennox Signature Collection of high-efficiency HVAC products, which allows homeowners to feel good about creating better air inside and outside their home.

This product is the first in Lennox' new line of eco-efficient furnaces, which are the first furnaces available to purchase that meet the low-emission regulations in certain California markets that now require lower emissions to reduce air pollution. The product won the "Best of IBS" Award for "Best Green Building Product" at the recent 2018 NAHB International Builder's Show.

The Lennox SL280NV Ultra Low NOx furnace produces 65 percent lower NOx emissions than standard low NOx furnaces, offering the ultimate in comfort and emissions compliance. With a heating efficiency rating of 80 percent AFUE, and as part of a Lennox iComfort thermostat-enabled system, the SL280NV delivers exceptional comfort all winter long and helps homeowners save energy. Lennox' innovative technology allows for a higher heat temperature that burns more of the NOx emissions before releasing them into the air. Additionally, a variable-speed blower motor and two-stage gas valve allows the furnace to adjust airflow and heating output to help homeowners to maintain their ideal temperature throughout their home, quietly and efficiently.

"The Lennox SL280NV Ultra Low NOx gas furnace is the latest example of Lennox' commitment to innovation and its ability to deliver premium efficiency and comfort to homeowners," said John Whinery, vice president, product management for Lennox. "This first product in Lennox' new line of eco-efficient furnaces offers the best of both worlds for homeowners – quiet and efficient operation with a minimum impact on the environment. It gives contractors peace of mind through its ease of installation and maintenance while providing the only product they can offer to homeowners to meet new stringent California emissions standards."
Story continues below ↓
---
advertisement | your ad here
---
The SL280NV furnace offers industry-leading features, such as:
•Ultra Smart Control: When combined with the Lennox iComfortS30 ultra-smart thermostat, the Lennox SL280NV adjusts the heating for energy savings based on the homeowner's routine, helping them save money.
•Comfort: The Lennox SL280NV variable speed blower can help condensing units control humidity levels, and also offers continuous filtration for cleaner, healthier air for homeowners.
•Environmentally Friendly: The Lennox SL280NV operates at two different levels of heat output, which maintains a consistent temperature in the home using as little fuel as possible. This helps homeowners stay comfortable and reduces their utility costs, while lower emissions help with reducing air pollution.

The Lennox SL280NV Ultra Low NOx furnace has earned the prestigious "Best of IBS" Award for Best Green Building Product at this year's NAHB International Builders Show. The awards, presented during a ceremony on the final day of the show, recognized the SL280NV Ultra Low NOx gas furnace for its superior performance and energy efficiency. The award program received hundreds of entries this year in nine categories, which were judged by 27 industry and media representatives. Finalists were evaluated on criteria such as innovation, functionality and design.

For more information about the new SL280NV Ultra Low NOX gas furnace, visit https://www.lennox.com/landing/low-nox