Western HVAC News
Get prepared for the latest changes to California's green building standards!
2019 Updates to CALGreen and the Energy Code.

New Rules Forward California's Commitment to Green Building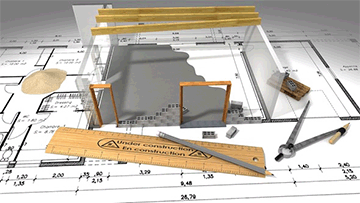 California's deep commitment to building health and efficiency has led to some of the most aggressive green building requirements in the country. This year will see the publication of new requirements for the state's energy code and its green building code, CALGreen.

Two new seminars from Green Technology give you an opportunity to find out about these changes in advance and to discover what will become mandatory when they enter into force in January 2020.

Finding what's coming early in the game can help you ensure that projects in your pipeline will align with the most current code guidelines. No matter what your role in the building sector might be, this is vital information.
Story continues below ↓
---
advertisement | your ad here
---
There are two seminars:

California Energy Code 2019: Challenges and Mandatory Changes
This three-hour session will bring you up to date on changes to the Energy Code (Title 24, Part 6) for residential and non-residential buildings. Will the code require rooftop solar for every new home? What changes in the 2019 code relate to the state's long-term carbon reduction goals? Where is the code likely to go next? Get answers to these questions, and more, and come with your questions regarding compliance with existing code requirements.

CALGreen 2019: Challenges and Mandatory Changes
This two-hour session will help you understand the latest revisions to the nation's first mandatory green building standards, CALGreen (Title 24, Part 11). Find out about new and updated requirements for multifamily housing, EV charging, air quality, new requirements for schools and community colleges and more.
We'll be coming to cities throughout the state in coming months. You can attend either of these seminars separately, or attend both for a discounted price (lunch included).

For the seminar schedule and registration, click here.
For registration assistance, including discounts for groups, click here to schedule a phone call with Jonathan Marquiss.
Call us at 626-577-5700 if you have questions, or if you would like to bring this seminar to your city.
###