Western HVAC News
Regional Sales Representative (RSR) -
Northern & Southern California.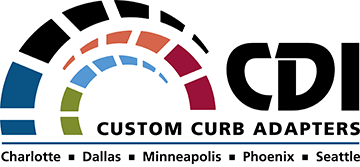 CDI is the nation's fastest curb manufacturer in the HVAC industry. As a nation-wide company with manufacturing facilities located in the suburbs of Minneapolis, Dallas, Seattle, Charlotte, and Phoenix, CDI is rapidly growing and offering many opportunities for advancement. CDI encourages personal growth and offers career advancement to individuals who demonstrate initiative. Training is available for many positions.

CDI is currently hiring for two positions of Regional Sales Representative (RSR), with one position located in Northern California and the second located in Southern California. Both of these positions would be servicing the West Coast market by meeting or exceeding sales goals and growing local business.

Position Summary: This position would focus on building up and supporting local markets within a major region of a specific plant territory. This position would require frequent travel within assigned territory.

Core Functions:
• Ensuring the plants daily and monthly revenue is on target
• Regular outbound call campaign to existing and new customers
• Regular and frequent travel to meet customers in your territory
• Providing fast and accurate answers to your customer's daily needs.
• Follow up on existing quotes, on hold orders, and unverified orders
• Set up and train new users..
Story continues below ↓
---
advertisement | your ad here
---
Detailed Expectation:
• Regional Accounts (<=$1M)
• Ownership of a specified plants revenue goal
• Focus is growth in local market that supports your specified plant
• Travel (within 500 miles of location)
• Sales Quota (Daily, Weekly, Monthly)
• Build your own quotes
• Place your own orders
• Measuring/site visits
• Live in a major region within a plant territory (No overlap with other reps)
• Quote Follow up
• Communicate/work with National Sales Rep (NSR) about goals (on/off track) and any > $1M accounts in your region
• Online order and New user Set up and training
• Attend Plant and Sales Meetings

Position Requirements:
• Embraces and promotes CDI values – FAST, FUN, EASY
• Ability to effectively build relationships with customers – both internally and externally
• Ability to effectively present information in one-on-one and small group situations
• Excellent written and oral communication skills

To Apply: https://recruiting.paylocity.com/Recruiting/Jobs/Details/437850
EEO/Affirmative Action Policy
CDI is an equal opportunity employer and prohibits harassment of any kind. All applicants will be considered for employment without attention to race, color, religion, sex, sexual orientation, gender identity, national origin, veteran or disability status.
###
Other Regional Opportunities:
Regional Sales Representative (RSR) Great Lakes Region (Ohio, Indiana, Michigan)