Western HVAC News
Become a Carrier Controls Expert.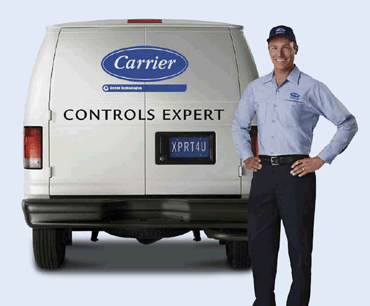 The Carrier Controls Expert program trains, tests, and certifies HVAC contractors to be experts in building controls. Through thorough training and ongoing testing of their service technicians, our certified contractors maintain extensive knowledge of Carrier's i-Vu® building automation system. The program empowers contractors who have HVAC equipment expertise to increase their profitability in controls sales.

Carrier Controls Expert certification calls attention to the qualifications of contractors who elect to hold the highest standards in controls installation and service for commercial buildings. By distinguishing our contractors, it provides building owners and facilities managers a means to select the most qualified contractor in their area to help ensure a better customer experience..
Story continues below ↓
---
advertisement | your ad here
---
Carrier Controls Expert certification expands and solidifies the value you bring to your customers, and, by leveraging the in-house controls expertise of your local Carrier office,
enables you to expand your business in the
ever-growing field of controls.

By investing in the certification and continuing education of your technicians through the Carrier Controls Expert Program, your company chooses to provide the highest level of controls service to your customers.:

• Carrier Controls Expert designation emphasizes your membership in the Carrier community.

•Carrier Controls Expert certification enables your technicians to provide the customer a better experience and promotes higher customer satisfaction, leading to more repeat sales opportunities.

•Carrier Controls Expert designation is a significant marker of the quality, expertise and professionalism of your company, differentiating you from other contractors.

• Carrier Controls Expert designation provides a variety of benefits to your company, including Carrier Controls Expert designation on the Carrier website locator — the go-to spot for building owners and managers looking for top-notch HVAC contractors.

Carrier Controls Expert Contractors. Tested, Certified and Factory Authorized Professionals to Deliver the i-Vu® Building Automation System. Download the brochure
###